DIAS – New Website Launch!
Welcome to our New Website
It's an exciting time at DIAS. We recently held our 20th year anniversary celebration and with it launched this brand new website. Thanks for coming to check it out!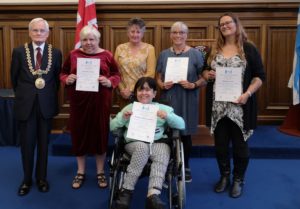 Just The Tip of the Iceberg
The new website is in fact just the tip of the iceberg for DIAS. We have been making improvements and modernising our service across the board. We want to ensure we continue to support the most vulnerable in our city for at least another 20 years and we have been working extremely hard to make sure that happens.
Our 20 year milestone enables us to reflect. What is it that makes DIAS so vital to our community and why has this service remained relevant for so long? The answer is surprisingly simple. We all know that Dundee is undergoing some fantastic rejuvenation and the outlook for the City and it's people is bright indeed. Whilst that's true, there will always be those in society who still need a helping hand.
DIAS exists to help those that may get left behind or feel lost in our quickly evolving world. DIAS exists to ensure we can all benefit from a prosperous society. We support the elderly, those with mental health issues, dementia and learning and physical disabilities. We give these people a voice, we make sure they are heard and that their needs are supported.

Through our vital advocacy work and our fantastic volunteers we ensure EVERYONE in Dundee can benefit from the prosperity of our society.
We understand the vitally important role we play. We understand that without us many of our partners would have a significantly lower quality of life. We don't shy away from the reality that it is through our hard work and continued persistence that DIAS continues to thrive and help people.
So, we know we need to stay relevant for another 20 years. That's no easy task considering the pace at which the world is changing. Luckily our fantastic team have pulled together to deliver real, measurable change that will benefit our partners for years to come. We have been working on a seriously ambitious modernisation plan that is already paying dividends. Here is what we have been working on:
Better Monitoring and Reporting
We have introduced new software Charity Log to track our productivity and ensure we are making use of our limited time and resources to the best of our ability. With these new technologies in place we always know exactly how to best serve our partners to provide maximum benefit. We are already seeing huge improvements in how many partners we can see and our efficiency has seen remarkable improvements.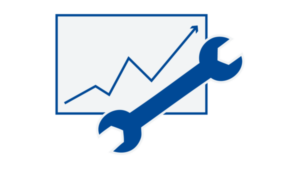 We are leveraging these new working practices to do MORE for our community with the same resources.
New Tech & Better Working Practices
Why stop at Charity Log? We combined all the benefits of tracking our productivity with making our advocates more efficient too! Our Advocates and Volunteers are at their best when they are with the partners they are supporting, rather than being stuck in the office. That's why we have made sure they have iPads and all the gadgets they need to work more flexibly.
Admin is unavoidable, but we made huge strides in enabling our workforce to be more flexible about where they do it!
New IT Partners
Of course, no organisation is an island. Without the support of our IT providers Shackleton's we wouldn't have been able to have such a smooth modernisation journey. After 20 years, let's just say that our IT infrastructure and setup wasn't… optimal. This was no problem for the Shack Tech team who got us organised, secure, and able to modernise DIAS on an infrastructure that would be able to support it.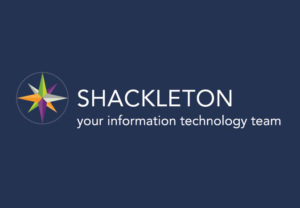 A New Home
As if this wasn't enough. DIAS has decided to spread it's wings and move home! We have loved our office at Verdant Works for many years but as they say… Sometimes a change can be as a good as a rest.
We are pleased to announce then that very soon DIAS's new home will be The Circle Dundee. This is a fantastic serviced office and co-working location designed specifically to support charities and social enterprises.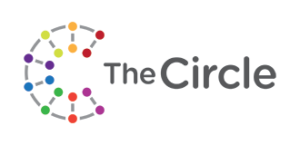 We couldn't be more excited. A home at The Circle represents an opportunity for DIAS to collaborate with other charitable organisations with similar challenges and opportunities. We can learn from and support each other to deliver a greater experience for everyone. The Circle is a fantastic concept and the support from their fabulous team will enable us to continue to be more involved and better connected with our community. You'll have to pay us a visit!
A New Website
If you're reading this blog post then you found our new website! We are glad you are here. A website redesign has been long overdue and we are pleased to finally have a place to better communicate with our community. Take a look around. You can learn a lot more about what we do. You can refer people directly to us online, offer to volunteer and help support our cause by making online donations. In fact…. you can even donate Bitcoin! Well…. we did say we were going to modernise. Why not lead the way?

So What's Next?
At DIAS we have no plans to rest on our laurels. We can be proud of what we have achieved so far, but there is so much more we can do. I assure you that you will be hearing more from this plucky little Dundee Charity. We are going to be posting more online content, getting more involved with our community, raising more donations and promoting our cause with a lot more volume.
Thanks for dropping by and supporting us. It makes a huge difference to the people we support. While you're here… don't suppose you want to check out the donation page? You can help us do even more!